Book Worms Unite: An E-book Explosion
by Paul Arnote (parnote)
It's a cold, wintery day. The snow is piling up outside. A log, or two, blazes in the fireplace. Or, the sound of the pounding surf beats against the shore, as the sun beats down with equal vigor on your bathing-suit-clad body on the beach. In either case, for many people, it represents the perfect time to curl up with a good book.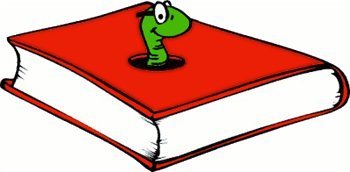 Today, curling up with a good book can take on a digital flavor. The market has seen the introduction of quite a few e-book readers, and many of them are running Linux. An added benefit is that many books — as many as 200 or more (depending on the amount of memory) — can be loaded onto a digital e-book reader. Literally, that means a whole bookcase full of books can comfortably fit into one tiny, handheld device.
Virtually all the e-book readers on the market today have high contrast black-on-white screens, most capable of displaying 16 levels of gray scale. This make most of the e-book readers capable of being read, even in bright sunlight. Designed to literally sip power, they can run for hours on a single charge of their built-in rechargeable batteries. Some can even display JPG photos, and can double as very capable MP3 media players.
The Commercial Players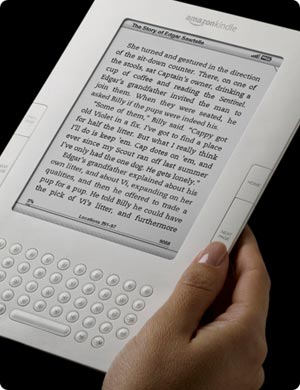 Probably one of the better known e-book readers on the market, the Amazon Kindle 2 has recently experienced a price drop (from $299 to $259), presumably to better compete with the increased offering of e-book readers coming onto the market.
As one of the earlier e-book readers, the Amazon Kindle 2 is a second generation e-book reader, and is packed with features, the least of which is the fact that it uses Linux as its operating system. The Amazon Kindle 2 features a 6" (15.24 cm) high contrast black-on-white screen that can be read, even in direct sunlight. E-books can be purchased on Amazon.com, as well as other retailers. Purchases from Amazon.com are wirelessly transmitted to your Kindle 2, via the built in 3G wireless (over the AT&T wireless network). If you are not in an area serviced by AT&T's 3G coverage, you can, alternatively, download the e-book content to your PC, and transfer it to the Kindle 2 via a USB 2.0 connection. There are no wireless charges, since they are built-in to the price of the Kindle 2 content purchased from Amazon.com.
Charging the Kindle 2's built-in rechargeable batteries can be accomplished by plugging it into a USB 2.0 connection on your computer, or by using the supplied AC charger. With the wireless turned on, the Kindle is reported to have a battery life of one week, and two weeks with the wireless turned off. Of course, the battery life will vary, depending on wireless signal strength and availability.
There is also a built-in dictionary, to allow you to look up English words without interruption of your reading. Using experimental text-to-speech technology, the Kindle 2 will also read your documents to you. Additionally, the Kindle 2 supports PDF files, in addition to the Kindle 2's native format (AZW), TXT files, Audible (Audible Enhanced (AA, AAX)), MP3, unprotected MOBI, PRC natively, and HTML, DOC, JPEG, GIF, PNG, BMP through conversion. The screen allows the user to zoom the displayed content, as well as changing the size of the text displayed on the Kindle 2 screen.
The Kindle 2 comes with 2 GB of internal memory, of which 1.4 GB is available to store user content. There currently are no memory expansion options. This model of the Kindle 2 is reported to hold up to 1,500 titles. There is a larger model, the Kindle DX, which is reported to hold 3,500 titles, as well as sporting a 9" screen. The larger model sells for $489.
On the downside, there are reports of problems with Amazon's Kindle service. Some of the problems are incompatibilities between the formats used with the original Kindle and the Kindle 2 (Amazon.com has to convert your Kindle 1 files to Kindle 2 compatible files, and send them to you), Amazon.com not retaining your purchases so you can re-download them, and some of your purchases "disappearing" because Amazon.com has "pulled the title." The last two problems can be circumvented by downloading your purchases to your computer, and loading them onto your Kindle 2 via the USB 2.0 cable. This way, YOU have a backup, which can be burned to a CD or DVD for later re-installation.
Depending on which model of the Sony Reader you purchase, it can be either one of the most expensive, or the least expensive of the e-book readers on the market. It is unclear which OS powers the Sony reader, but given Sony's lack of support for Linux in the past, it is a fair and safe bet to say that it is not Linux based.
At the lower end of the spectrum is the Sony Reader Pocket Edition ($199.99). One of the smaller e-book readers, it has a 5" screen. But it is also the most "stripped down" of any of the e-book readers reviewed here. The Pocket Edition model comes with 512 MB of built-in memory, of which 440 MB is available for user content. There is no option, on this model, for memory expansion. It is capable of reading DRM-protected content (DRM-PDF, DRM-ePub, and DRM-BBeB), as well as unprotected ePub, BBeB Book, PDF, TXT, RTF, Micrsoft® Word (the latter after conversion). The built-in rechargeable battery will last for approximately 7,000 page turns per charge. The Pocket Reader content is loaded via the supplied USB 2.0 cable, from your computer. The screen is also only capable of displaying 8 levels of gray scale.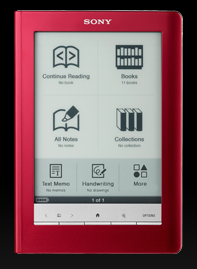 In the middle of the offerings by Sony, is the Sony Reader Touch Edition ($299.99). Like it's smaller cousin, it's 6" screen is only capable of displaying 8 levels of gray scale. Besides reading all of the same file formats as the Pocket Reader, it also plays unprotected (read that DRM free) MP3 and AAC audio files, and displays JPEG, PNG, GIF, and BMP files. It also has 512 MB of installed memory, 380 MB of which is available for content. Unlike it's smaller cousin, it does allow for memory expansion, utilizing either Memory Stick or SD card media up to 16 GB. Additionally, it utilizes a touch screen, where you swipe your finger across the screen to flip "pages" of the e-book.
At the high end is the Sony Reader Daily Edition ($399.99). It is also Sony's newest e-book reader in their lineup. The Daily Edition has all the features of it's two, lower priced cousins, plus a 7" touch screen capable of displaying 16 shades of gray scale. It also has free 3G connectivity, so you can connect to the Sony Reader Store to purchase more e-books. The claims are that you can connect to the Sony Reader Store from most places within the U.S. Also, with the built-in 3G wireless, you can download your daily newspaper, or any other periodical, to your Daily Edition. It's built-in rechargeable lithium-ion battery is reported to last for up to a week with wireless turned on, and for up to two and a half weeks with the wireless turned off. It comes with 1.6 GB of built-in memory, which can be expanded, either via Memory Stick or SD card media, up to 32 GB. Finally, you can read your digital e-book material with the screen in either landscape or portrait orientation. When you change to the landscape orientation (depending on the content you are reading), the Daily Edition displays two pages at a time. There is also a built-in dictionary, to allow your to look up words you may come across, without leaving your e-book content. Definitely a lot of features, but then they do come at the highest price of any of the e-book readers.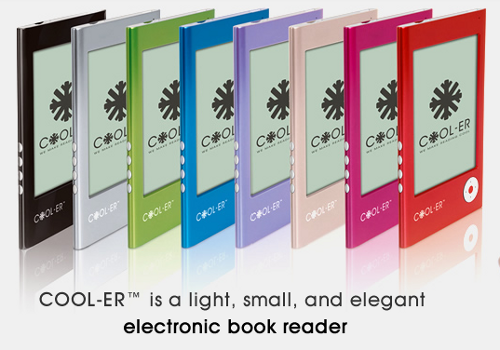 The COOL-ER eReader ($249) is a fairly new upstart, created by Interead.com, Ltd. out of the UK in 2008. The COOL-ER eReader runs Linux as it's operating system, on a Samsung® S3C2440 ARM 400MHz processor. The operating system runs on the internal memory space of 128 KB, and provides a separate 1 GB of memory for storage. That storage is expandable, via SD card media, up to an additional 4 GB.
It's built-in rechargeable lithium polymer battery will hold a charge for up to 8,000 page reads. It also sports a 6" high contrast screen, that mimics ink on paper, and is visible even in bright sunlight. The screen is capable of displaying 8 shades of gray scale. It also allows for easy switching between portrait and landscape viewing orientation.
Your e-book content is loaded onto the unit via a supplied USB cable, plugged into any available USB port. The COOL-ER eReader supports PDF, EPUB, FB2, RTF, TXT, HTML, PRC, JPG AND MP3 unprotected content, as well as PDF and EPUB DRM content.
Additionally, the COOL-ER eReader can display your e-book content in 8 different languages: English, German, French, Spanish, Portuguese, Russian, Traditional Chinese, and Simplified Chinese.
The COOL-ER eReader has it's own e-book store, called COOLER eBOOKS. There, you can purchase DRM-protected content, or access over 1,000,000 free titles from Google. Prices for protected content range from around $2, to just under $50 for the entire Twilight series.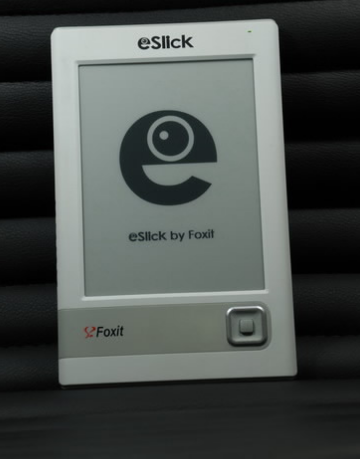 The Foxit eSlick Reader ($259) is another e-book reader that runs using embedded Linux as it's operating system. The embedded Linux OS is GPL'd, but the Foxit Reader software on the eSlick Reader is not, and uses no GPL code. And, in case you are wondering, this is the same Foxit that makes the Foxit PDF Reader software that was recently added to the PCLinuxOS repository.
The eSlick Reader has a 6" screen, that unfortunately, has the lowest gray scale display capability, only capable of displaying 4 shades of gray scale. It is capable of utilizing content in the PDF, EPUB, PDB, TXT, HTML, GIF, BMP, JPEG, and PNG formats, as well as playing unprotected MP3 files.
The Foxit eSlick Reader web site claims that the built-in rechargeable lithium ion battery allows for reading 8,000 pages before needing a recharge. However, there are quite a few reports in the Foxit forums about poor battery life, with some reports of only being able to read between 80 and 90 pages before the battery charge is exhausted.
There are also reports of poor performance from the eSlick Reader in it's capability to display files in the HTML format. On the other hand, much praise has been showered on the eSlick Reader's ability to display PDF files.
There are ongoing attempts by the Foxit team to address the shortcomings of the eSlick Reader. Currently, there is a firmware upgrade, but even the initial reports on the Foxit forums indicate that it is coming up short in addressing the shortcomings of the device.
The eSlick Reader does come with a lot of accessories in the package. These include the AC charger, a USB cable, a 2 GB SD card, earphones, and earphone adapter (that allows use of earphones with a 3.5 mm earphone plug with the eSlick Reader's 2.5 mm earphone jack), a CD that includes the User Manual, Foxit Reader Pro Pack, PDF Creator, PDF Editor (Trial) & PDF Page Organizer Pro(Trial). Unfortunately, all of the included software is Windows-based.
As much as I really want to like this e-book reader, I cannot recommend it. You can get any of the other e-book readers listed here, that have more features and better specifications, and spend less money. Hopefully, if the Foxit team will get their act together and really fix the issues that this e-book reader has, they will have a good and viable device to compete in the e-book reader market. It has the potential to be a contender, but not in it's current state.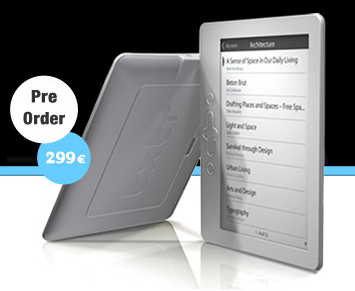 Produced by txtr GmbH, a Berlin-based company that started up in 2008, the txtr (299€) is currently available for "pre-order" from their web site. So while actual product has not yet rolled off of their production line, the specs for this e-book reader do look good — at least on paper. Let's hope that the implementation is as good.
It is primarily aimed at the German market, but there are nearly 3,000 English language titles in their online e-book store, txtr.
The txtr features a 6", high contrast screen. Details on how many levels of gray scale can be displayed was not available. It runs a Linux kernel, on the Freescale ARM11 CPU, with a 532MHz clock speed. It is slated to have 128 MB SDRAM of built-in memory, and will come with an 8 GB MicroSD memory card.
The e-book reader will also have a touch screen, and page flips will occur with a slide of a finger. The txtr also has a built-in lithium-ion rechargeable battery, but no details on battery life were available. The battery is recharged via the USB cable. It has native support for PDF and EPUB e-book formats. It will also have wireless support, via SIM-enabled EDGE/GPRS, and content can also be loaded, via the USB 2.0 cable connection.
Do I Really Need A Reader?
That is a great question. Undoubtedly, e-book readers do have some advantages. They are small, and for the most part, they literally sip the power from their rechargeable batteries very slowly. And, they don't require you to fire up your computer to read.
But if you are a "road warrior," and rarely travel without your laptop or netbook, you can also join in on the e-book revolution. All you need is a reader. If you wish to read the DRM-protected content, you will have to use software from a commercial software vendor, such as Adobe. But if you love to read classic literature, you will need nothing more than a PDF reader, or a text editor. Certainly, the PDF reader is a bit easier, but plain text files do work well, too.
In PCLinuxOS, you have quite a few choices for reading either file format. For plain text files, you can view them in Kate, KWrite, Leafpad, Mousepad, AbiWord, OpenOffice, vi, or any other text editor of your choice. For PDF files, you can view them in Evince, Kpdf, Okular (on KDE 4), Adobe Acrobat Reader, or any other document viewer that supports PDF files.
If you have a preference for PDF files, you even have tools at your disposal to convert your plain text e-book content into PDF format. Probably the easiest is to load your plain text e-book content into OpenOffice Writer, dress it up with the fonts you like, and export it in the PDF format. You can also use Scribus, the Linux desktop publishing program (and the same program used to assemble the PDF version of the PCLinuxOS Magazine) to create your PDF file. One advantage of using Scribus is that you can make links within the PDF document that allow you to easily jump to each chapter in the e-book, with ease. There is another choice for simple exporting of files to PDF format. From any program that can print, choose "Print To File," and choose to save that file as a PDF file. It may be simple and crude, but it's also very easy and fast.
Sometimes, you may find e-book content that is in HTML format. You can easily create PDF files from it, as well. Simply save the HTML file from your browser. Then, use HTMLDOC to convert the HTML file into a PDF file. Both the GUI and CLI version of HTMLDOC are in the PCLinuxOS repository.
If you are going to use OpenOffice to export directly to a PDF file — something it can do very quickly — you may want to change your page size so that it can be easily displayed on the commercial e-book readers. Change your page size to 3.6" x 4.7". You will then have a PDF file perfectly formatted to display on the 6" screens of many of the commercial e-book readers, and you can share with the rest of the e-book community.
So Where's The Content?
If you go with the commercial e-book readers, most of them have their own online stores where you can purchase content. Most of that content is DRM-protected, however. But if you like classical literature (read that literature that is in the public domain), then you have lots of options on where to obtain your e-book content. It is the free e-book content that I will focus on here. And you might be surprised at how recent some of that free e-book material is. I was surprised, as I found the entire Twilight series available, along with all of Dan Brown's books (more on that in just a bit).
Probably one of the best, and best known, places to obtain content is at Project Gutenberg. Started in 1971 by it's founder, Michael Hart, the goal of Project Gutenberg is to place public domain literature within the digital realm, and make those digital copies accessible, free of charge, to anyone who wanted access to them. Today, Project Gutenberg has over 20,000 titles in it's collection, and it is growing every year. They are also always seeking volunteers to help digitize public domain works. Most of the content there is as plain text files, or ZIP files of plain text files. So if you are a H.G. Wells fan, or a George Orwell fan, or an Edgar Rice Burroughs fan, or a Mary Shelley fan, or the fan of any other author of classical literature, Project Gutenberg will be like a well-equipped playground to you.
Another good site is Scribd. You can find all sorts of recent material there, ranging from entire books to book excerpts to press releases to ... well, the sky is the limit. I was able to find a free copy of Dan Brown's newest book, The Lost Symbol. If you aren't familiar with Dan Brown, he's the famous author of The DaVinci Code, a best seller from a few years back.
I was also able to download all of Dan Brown's books, including Angels & Demons, the book upon which the popular movie of the same name is based upon and that is currently in the theaters, from the Colors and Harmony blog site. It was here that I also found the entire Twilight series of books, along with all the books about a popular boy wizard — whatever his name is.
Another free e-book site is Free-eBooks.net. As a free member, you can download five free e-books per month. The site features classical literature, as well as fan fiction. If you want to download more than five free e-books per month, you can become a "premium member" for less than $5 per month.
Some other free e-book sites, in no particular order:
Summary
As we move ever deeper into a digital world, it's inevitable that our other forms of media follow, lest we lose them and all they do to enrich our lives. E-books are a natural bedfellow for that digital world. Despite all of our advances into an ever increasing digital world, there is little that can replace the joy that many receive by curling up with a good book. Except now, you can curl up with a few thousand at a time, and read one after another, where ever you may be, without pause.