Welcome From The Editor
by Paul Arnote
The holidays have finally come and gone, the packages have all been unwrapped, the Christmas tree and other holiday decorations are coming down, and a new year is upon us. Texstar and the PCLinuxOS Packaging Crew are busy putting the new tool chain to good use, working on getting the PCLinuxOS 2010 release nearer to completion. The updates continue to roll out at an amazing pace, with literally hundreds of new and updated packages becoming available every week.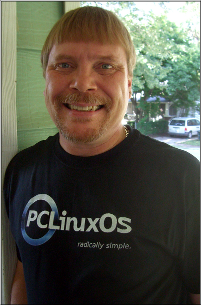 This month's magazine cover features snow covered photos from ms_meme. On the inside, the contents are hot enough to melt that snow. To start off, we take a look back at notable news of 2009, and all that has happened with PCLinuxOS, Linux, and FOSS. Peter Kelly continues his Command Line Interface Intro column, with part four of his continuing series. Gary L. Ratliff, Sr. continues his march through the alphabet of computer languages, taking a look at Guile in his Computer Languages A to Z series. Hootiegibbon chats with PCLinuxOS Magazine, in the Behind The Scenes column, where we continue to get to know the folks who work so diligently behind the scenes to make PCLinuxOS the quality Linux distro that it is. We take a look at the recent e-book explosion, where many of the e-book readers out on the market run on Linux, in the Book Worms Unite: An E-Book Explosion. You may be surprised at just how much free e-book content you can find out in the digital realm, if you just look for it.
Meemaw has transcribed Sproggy's Glass Panel Tutorial video for the PCLinuxOS Magazine, creating a step-by-step tutorial of how to create a glass panel background for your desktop. Mark Szorady provides another dose of his cartoon, Double Take, along with another Gimp Tip. We have a couple of new testimonials this month, as well. This month's Gadgets & Gears column takes a look at the recently opened Official PCLinuxOS Store on CafePress.com, where you can buy a wide range of products emblazoned with the PCLinuxOS logo. Patrick G. Horneker takes a look at some of the less-obvious ways (other than VirtualBox and VMWare) to run other operating systems on a PCLinuxOS system, with his You Can Have Your Cake & Eat It Too article. Malcolm Ripley reprises his Archiving Movies With dvd::rip article, with further tips on how to use dvd::rip to archive your DVD movie collection.
Meanwhile, I hope each and every one of you have had a wonderful holiday season, and I hope that the New Year brings you happiness, prosperity, good health, and bundles of good fortune.
Paul Arnote [parnote]
PCLinuxOS Magazine Chief Editor